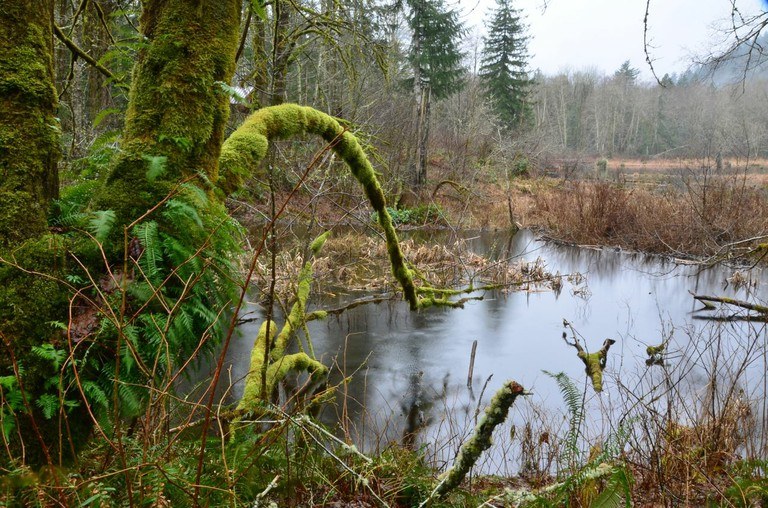 McLane Creek. This is a wonderful trail, beaver pond, viewing platforms, boradwalks and a large variety of trees and vegetation. An easy level walk that will be muddy in spots but with boardwalks over the wettest places. There is a viewing platform that we hope to see salmon returning up the creek. The whole loop is only 1.5 miles long so this trail is beloved by families. Meet at the shelter near the main parking area at 11am. Discover Pass required
Every grief hike begins with an opening circle, an acknowledgement of who is here and who we are carrying in our hearts. Then we walk in silence for 10 minutes. Soon the group morphs and changes, small groupings or solitary walkers. Conversations can be deep or light, mixing the here and now with our shut away places. And are times of walking with another in silence. We know each of us is somewhere in their grief journey and all are welcome.
Directions from Olympia, drive west for two miles on Hwy 101. Take the exit for Black Lake Boulevard, turning left on Black Lake Boulevard. In 3.5 miles the road turns right to become 62nd Avenue. Keep on 62nd Avenue for 0.7 miles to a stop sign.

Here, turn right on Delphi Road. In half a mile, turn left into the parking area for McLane Creek, marked with a large brown and white sign. We will have our Wild Grief sign at the entrance as well. The trailhead is a short distance down this road. Discover Pass required.